Safeguard your digital assets by switching to a regulated, insured and qualified custodian
Liminal incorporates a custodial infrastructure to protect institutional wallets, built with a security and compliance-first approach to deliver bank-grade custody of your digital assets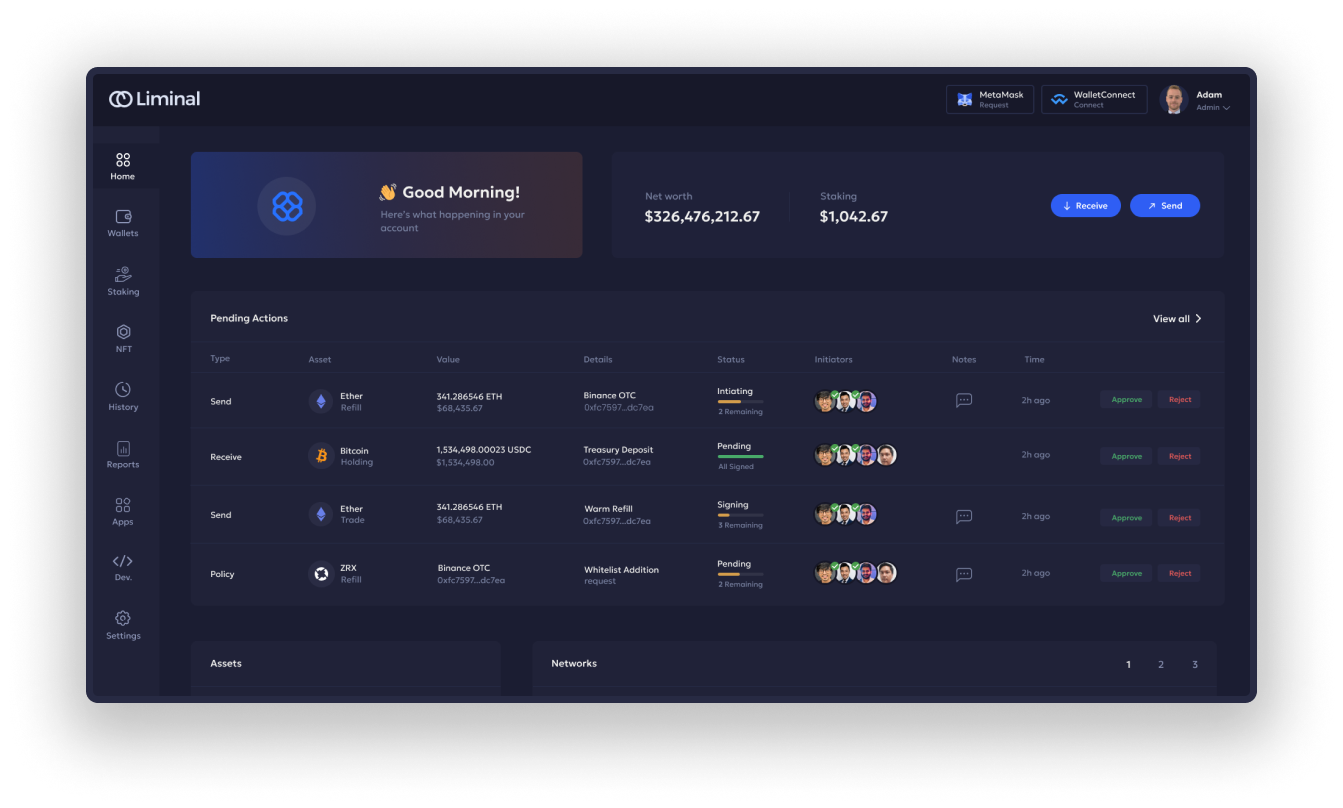 Explore the best-in-class regulated custody protocol embedded with enterprise-level compliance integrations
Find the essential checkpoints to comply with the regulations in your current and expanding jurisdictions. Get seamless integration for Travel Rule, KYT, AML, CFT from leading providers like Notabene, Elliptic and TRM Labs with Liminal custody solutions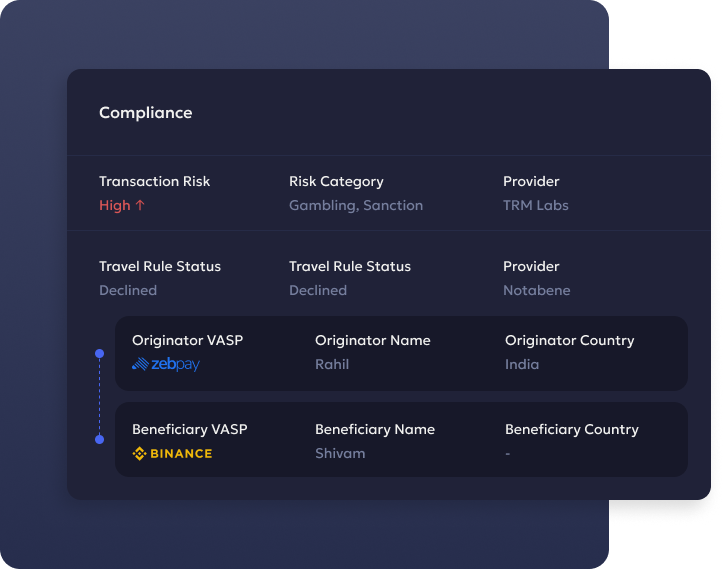 Liminal boosts Multi-Sig and MPC technology coupled with a Firewall setting to automate policy enforcement security in your wallet ecosystem
To solve the wallet ownership and workflow problem in custody, you only need to integrate Liminal Firewall. Solve signer distribution, complex policy creation and rule-based settings to attain fluid transaction processing and management
Remote location in Cloud Protection:
Recovery package - backup1
Recovery package - backup2
Liminal brings an expanded suite of features on top of custody
Highest Security Measures
Liminal employs state-of-the-art encryption, multi-signature and information security certifications(ISO 27001&27701, SOC Type II, CCSS level 3) to fortify the security of your digital assets
Liminal is a regulated custodian entity in Hong Kong currently with a TCSP license, boosting your compliance adherence and maintaining institutional-grade asset management. Soon to gain compliance license by AGDM
By entrusting your assets to Liminal's trusted custodial wallets, you significantly reduce the risk of loss due to theft, as we keep them locked in cold wallets and backed by leading HSM devices to limit unauthorized access
Get dedicated support from our custody operations team to run and manage your custody in your region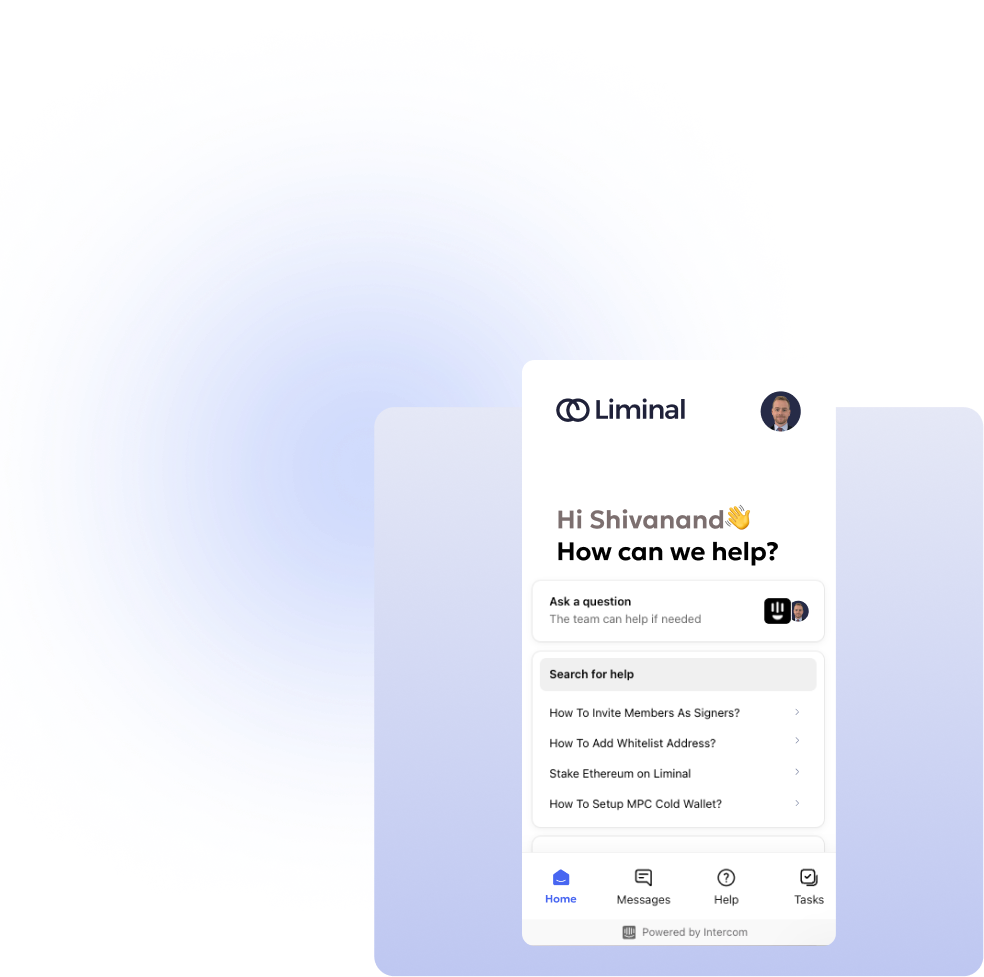 Empowering institutions with tailor-made wallet operations in an efficient custody infrastructure
Maintain balanced liquidity between your hot and cold to fulfil withdrawal requests at all times. Draft custom policies for whitelisting, transaction limits, and user roles for your custody wallet to fuel your wallets automatically
What are the benefits of crypto custody?
Entrusting your digital assets to regulated and licensed crypto custodians ensures a secure and managed storage solution with enhanced security measures. Digital asset custody provides a safe, autonomous storage system that allows you to safeguard substantial amounts of cryptocurrencies with confidence.
What are the security risks associated with custody?
Technology Risks:
Technology risks pertain to how the custodian handles private keys, covering storage, access, movement, processing, and deletion. These challenges are universal for custodians, but each addresses them differently, leading to varying levels of risk. 
Business Risks:
For crypto custodians, business risks revolve around real-time transactions and decisions that sustain the enterprise. An exclusive concern is tokenomics, involving the utility of proprietary tokens, their issuance, management, and compliance.
Operational Risks:
Operational risks center on physical, personnel, and network security. The assessment also scrutinises customer interaction with the platform's trading interface to identify potential exploitative transactions.
Ready to switch to a secure and regulated custody for your organisation's wallet?